Tallneck Garage Kit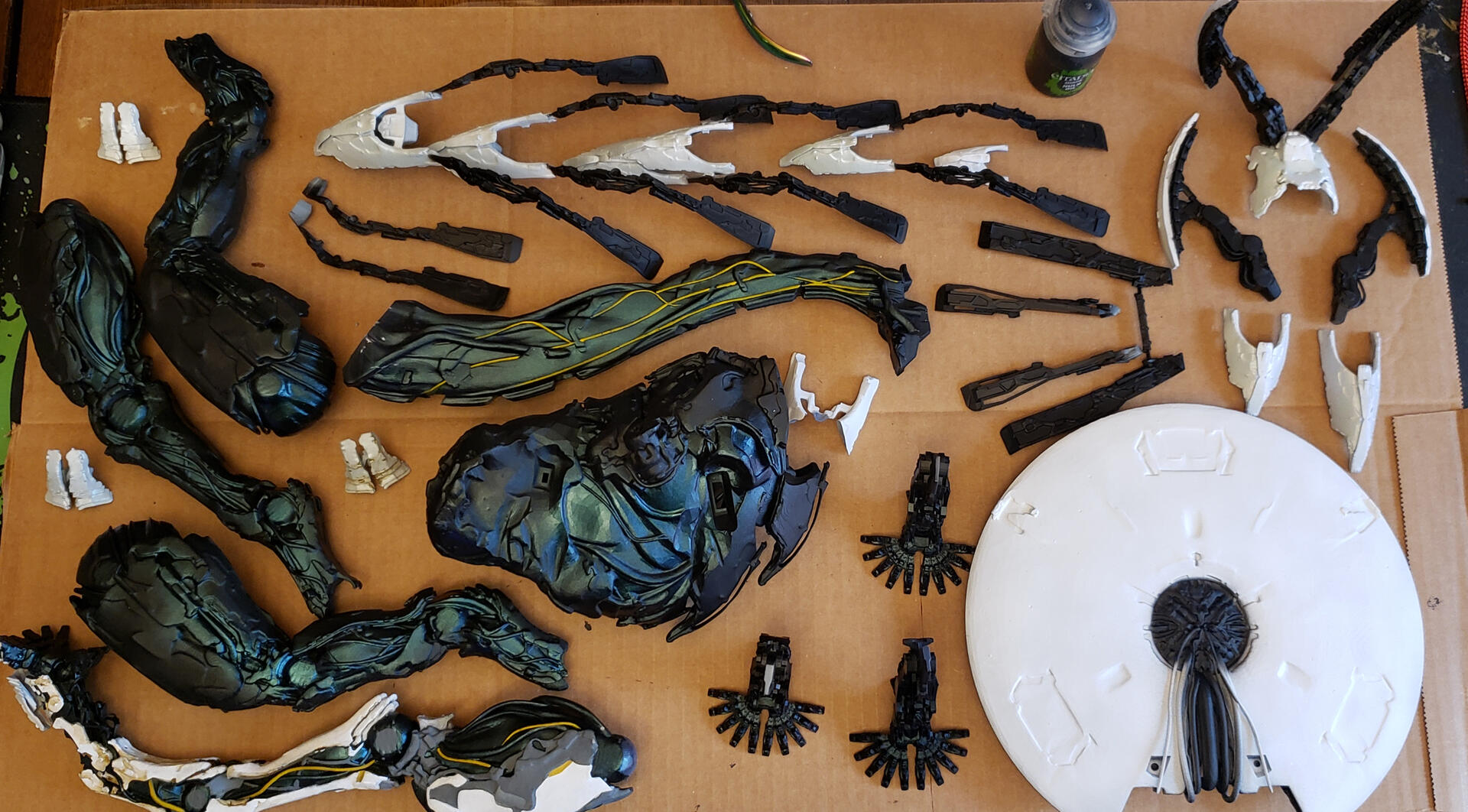 The model on display at MC3 was a "prototype print" and has a lot of handwork to make up for some printing and data issues. These fixes will take me about 2-3 weeks to sort out (early November). After that, pre-orders will be made in the order they were placed, with each kit taking about 3-6 days to produce.
---
---
Tallneck Garage Kit
Unpainted and Unassembled Kit.
3D Printed; ~40 Parts; 26" tallDelicate parts are printed in a high quality semi-flexible resin. Due to the size, other parts are printed in a standard resin.Kit production will start in Mid November 2022.Please expect and additional 2-3 weeks to receive the kit.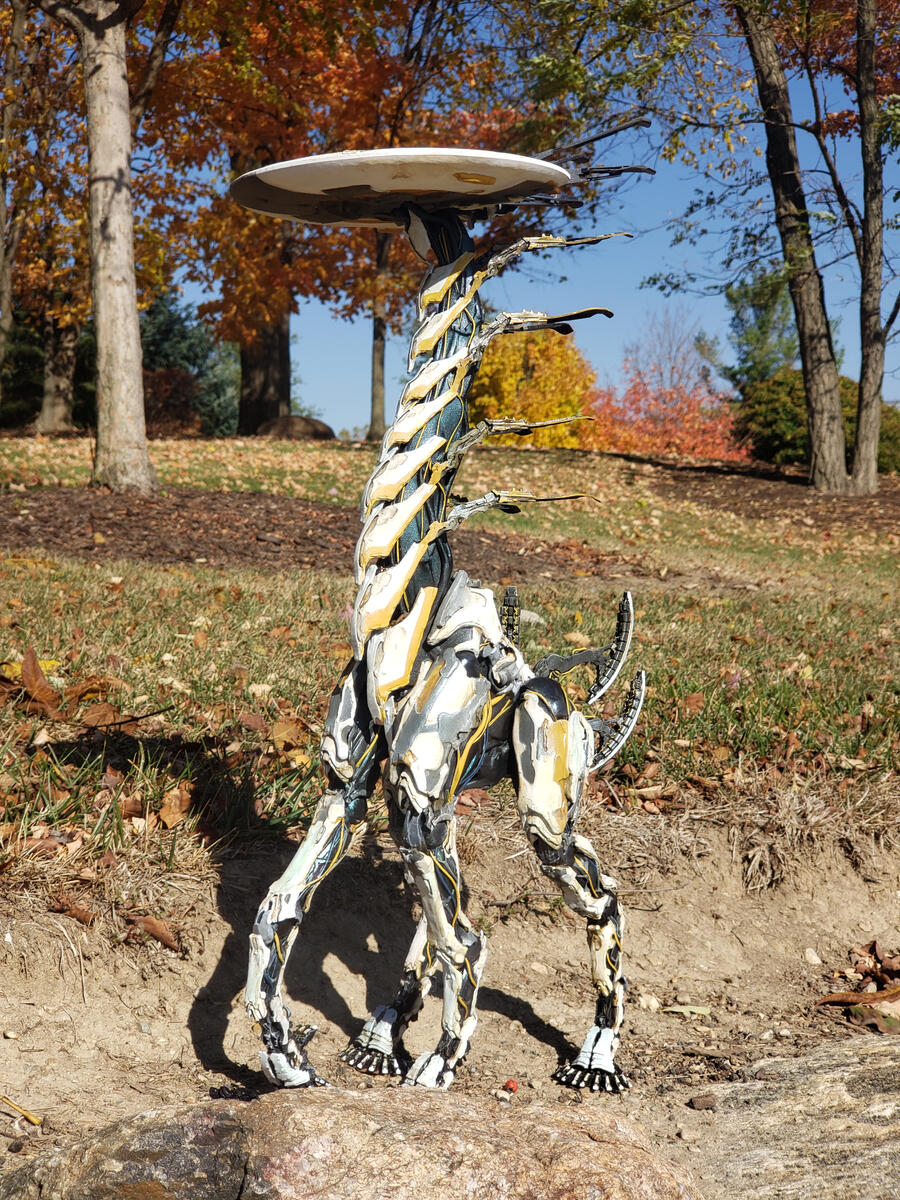 ---